Our Priests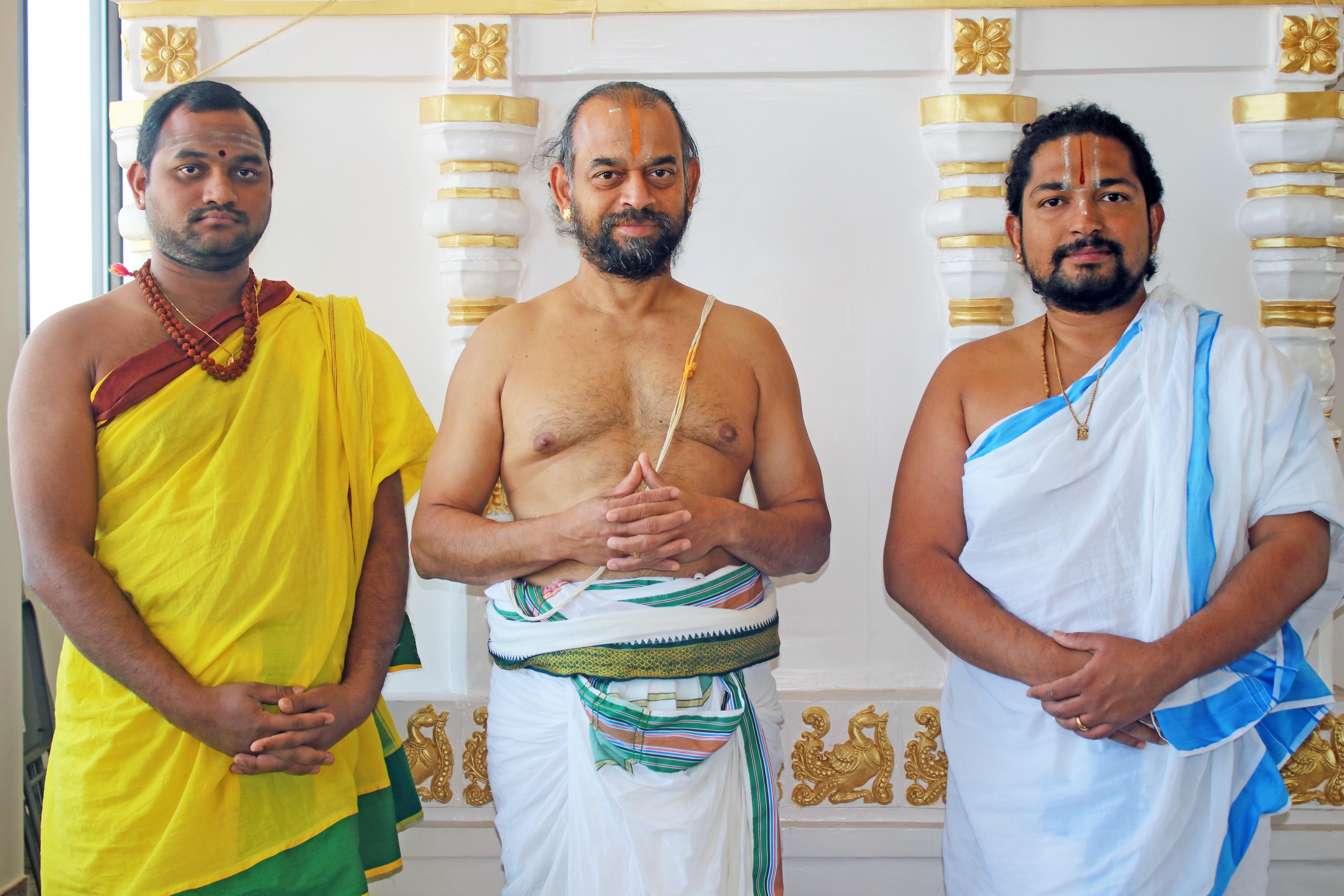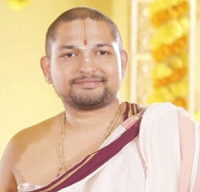 Sri Srishaacharyulu Govardhanam
Acquired knowledge of performing rituals in accordance with the Pancharatra Agama from Yagnacharya Sri Chilakamarri Sreenivasacharya Swamy.
Certification in Pravesha and Vara from HHH Sri Chinna Jeeyar Swamji Educational Trust.and from Endowment Department, Govt of Andhra Pradesh.
More than 10 years of experience as one of the main Archaka at Balaji Bhavan Temple (TTD) in Hyderabad.
Proficiency in performing Bramhotsavam,Aalaya Prathista, Sudarshana homam and Panchadasha Karmas like Upanayana, Vivah, Sreemantha, Jaathakarma, Namakarana and Annaprasana.
Experience in casting Horoscope and predicting in Jaataka Chakram (Astrology).
Strong hold on "Sri Vaishnava Sampradayam"by Sri Ramanujacharya and hails from a family of reputed Archakas.
Speaks Telugu, Tamil, Kannada, Hindi, and English.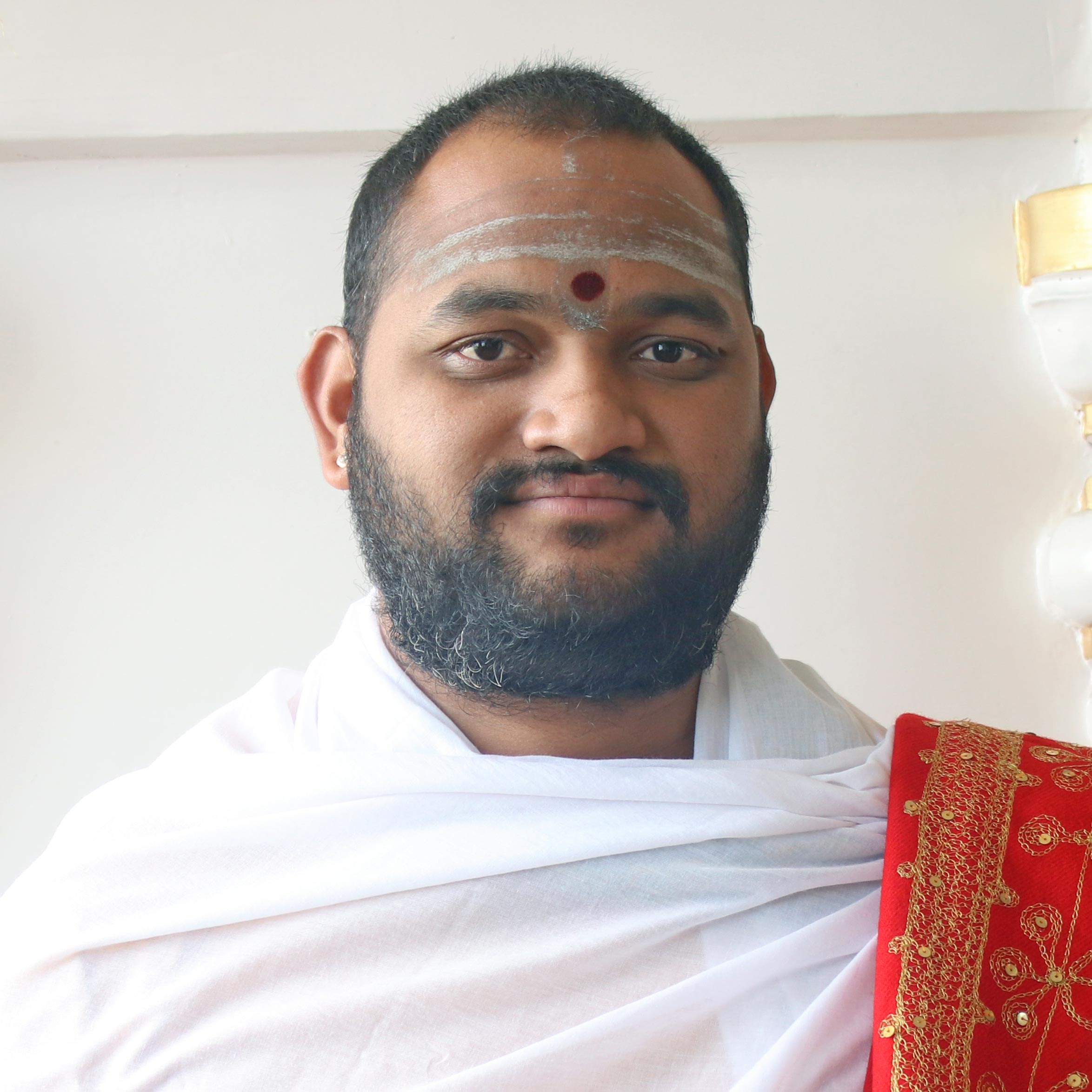 Sri Bharadwaz Sarma Ponnapalli
Education from Hari Hara Veda Vidya Peetam in Kothagudem.
Completed Krishna Yajurvedam.
Worked at Sri Trimata Shakti Panchayatana Kshetram in Kothagudem.
9 years experience in Kanchi Peetham.
Kalyanotsavam, Prathista, Shasthi Purthi.
Sahasra Lingarchana, Maha Lingarchana, Mahanyasa Ekadasa Rudrabhishekam.
Chandi Parayana, Aruna Parayana, Surya Namaskaralu, Subrahamanya Aradhana.
Lakshmi Ganapati, Sri Rudra, Nakshatra Navagraha, Mrutunjaya, Mahasoura, Chandi Homams.
Namakarana, Annaprasana, Aksharabhayasam, Hair Offering, Upanayanam.
Wedding(Kalyanam), Gruhapravesham, Vastu Pooja/Homam, Satyanarayana Vratam, Vishesha Vratalu,Anna Shardham, Hiranya Shardham.
Speaks Telugu, Hindi and English.