Our Priests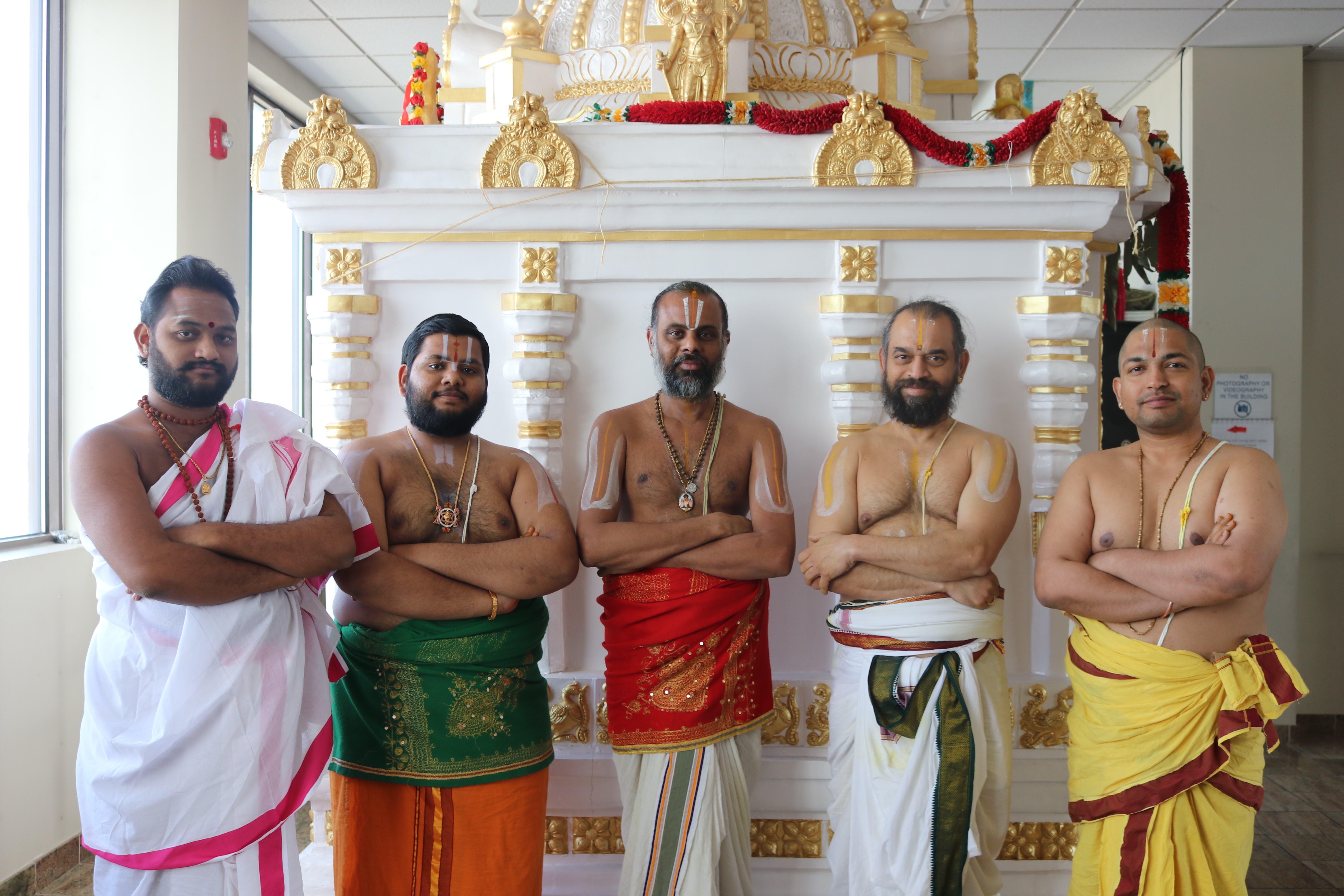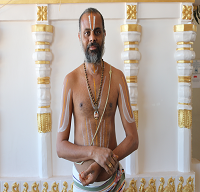 Sri Rajagopalan K Viengimoore
Completed Krishna Yajur VedAyayanam.
Certified Archakar.
Well versed with Jayakhyaya Samhitha and Naalayira Divya Prabhandam.
Excellence in rendering the Thirumanjana Kattiyam, Bhagavadh Vishayam, Vishesha Dina Satrumurrai Kramam.
Can Perform KalyanOthsavam, Oonjal Uthsavam, ShayanOthsavam, Navarathri Uthsavam, VasanthOthsavam, PavithrOthsavam, Brahmothsavam, Vara Maha Lakshmi Pooja, Sathya Narayana Pooja, Sudarshana, Nrisimha, Dhanvanthri, Pancha Sooktha, Maha Mrithyunjaya, Navagraha, Ganapathi Homams, Punyahavachanam, Namakaranam, Aayushya Homam, Udakashanthi, Upanayanam, Kalyanam, Pumsavanam, Seemantham, Grihapravesham, PanchaKavya Sammelanam, Tharpanam, Shradhdha Kainkarayam, Other rituals and ceremonies.
Speaks Telugu, Tamil, Kannada and Hindi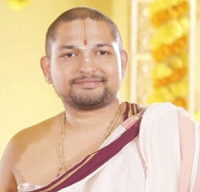 Sri Srishaacharyulu Govardhanam
Acquired knowledge of performing rituals in accordance with the Pancharatra Agama from Yagnacharya Sri Chilakamarri Sreenivasacharya Swamy.
Certification in Pravesha and Vara from HHH Sri Chinna Jeeyar Swamji Educational Trust.and from Endowment Department, Govt of Andhra Pradesh.
More than 10 years of experience as one of the main Archaka at Balaji Bhavan Temple (TTD) in Hyderabad.
Proficiency in performing Bramhotsavam,Aalaya Prathista, Sudarshana homam and Panchadasha Karmas like Upanayana, Vivah, Sreemantha, Jaathakarma, Namakarana and Annaprasana.
Experience in casting Horoscope and predicting in Jaataka Chakram (Astrology).
Strong hold on "Sri Vaishnava Sampradayam"by Sri Ramanujacharya and hails from a family of reputed Archakas.
Speaks Telugu, Tamil, Kannada, Hindi, and English.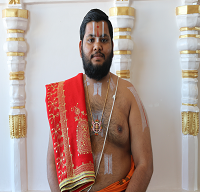 Sri STP Sandeep
Education from Sri Pancharatra Agamam from S.V.V.Pathasala,Dharmagiri,Chittore District(8 years course Affiliated to Tirumala Tirupathi Devasthanam).
Can perform: Prathistaapanaas, Pavithrothsavam, Brahmothsavam, Kalyanothsavam and different type of Yagas.
Proficient in Alankaram and various types of Mandalas.
Worked in Tirumala Tirupathi Devasthanam as Pradhanacharya, Yagnacharya and Paricharika for many festivals.
Speaks Telugu, Tamil, Kannada, Hindi, and English.